I went to a workshop at the 2012 Willamette Writers conference and a geeky type talked about this idea. You, as a writer, have an advantage in using social media. You already know how to write, we hope. Facebook, Twitter, a web page all require writing. So you are in your element. Which of these you use depends upon what you are trying to accomplish. Social media has been described as a conversation, so have a conversation and not a monologue. Jane Friedman said in another conference to have a web site as your central platform and use the rest of social media to push your audience to the web site. I would add that you need content for a good web site. I didn't put up a web site until I published my first book because I didn't feel I had a lot to say. Now it's hard to shut me up.



A new year and a time for writerly reflection. I published two books last year, gave a successful workshop on how to finish a book, learned more about social media and its possibilities and limitations. Looking ahead, I'll publish another book this year, maybe two and start a new novel. Starry Skies is next up for publication but it has several re-writes yet and maybe a new title. I dug out my two science fiction books and am considering whether to clean them up for publication. The world that I created in those I'll use in my yet to be written mystery, Quantum Entanglement (thank you cousin Helen for the title), set in Bryce Canyon National Park. And in my web blog column I will start writing posts on Publishing the Book, which will be the sequel workshop to Finish the Book. Probably Publish the Book workshop will be offered the beginning of June in beautiful Burns, Oregon. I look forward to a productive writing year and wish you the same.

Powered by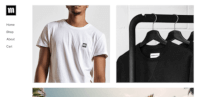 Create your own unique website with customizable templates.