Following on the Kindle Promotions for my Deovolante Space Opera science fiction series, the next two books are Hoodoo Canyon, which goes on sale for 99 cents on Monday December 10, and Earth Rising, which goes on sale Monday, December 17. Any of these books can be read as stand alone novels. Hoodoo and Earth Rising are particularly fun because they feature Eloise Bright, renowned theoretical physicist, who meets a professed alien and she has to decide if she really believes her eyes. They are entertaining and filled with the usual memorable characters. Give them a try!


Wings of the Wind is now on Kindle
Last week I announced I have now published a historical romance, Wings of the Wind, set in Galveston Texas in 1850. Mercedes Lawless meets Captain Jean Lafitte when he walks into her emporium and says he is now the owner. That doesn't sit well with Mercedes. She launches her own investigation of who bet her store, which takes her to New Orleans and back aboard the Wings of the Wind. The story is light, fun, and a picture of life in 1850.

Lorna Cagle, author of Jenny and Louisiana Picket, read an advance copy and here is what she says, "An exquisite story of intrigue that exposes the underbelly of New Orleans society in the 1850's, as a courageous woman seals her fate aboard the Wings of the Wind."





---

​Announcing a New Romance Novel by Marjorie Thelen
Wings of the Wind: A prosperous shopkeeper, a pirate captain, a clipper ship, and uncle who isn't what he seems. A historical romance set in Galveston, Texas, 1850.
Now available on Amazon Kindle. Search on Marjorie Thelen in Amazon for all my books.

---

​Starting Monday, December 3, the second book in the Deovolante Space Opera will be on sale for three days at 99 Cents in Kindle Store for three days, then $1.99 for three days. Look for it under Kindle Countdown Deals. In this spoofy tale from the Deovolante Galaxy Space Opera a reformed pirate, a holy person, and crew end up in the Next Universe Over by mistake.

---

The story:
​​Rodan, former misguided pirate, leads an expedition from planet Earth back to the Deovolante Galaxy to re-establish contact with the Oversee, the Deovolante ruling entity, who have disappeared. The return trip is plagued with problems. First and foremost, they discover a mysterious being in the ship's freezer, who shouldn't be there. She is Freya from a Holy Planet that disappeared eons ago. When the expedition arrives back in Deovolante, they discover there is a strange entity pursing them that may be key to the disappearance of the Holy Planet. Rodan and company decide to confront the strange entity at a black hole rendezvous. Unfortunately, their navigator makes a wrong calculation, and they end up in the Next Universe Over.
Powered by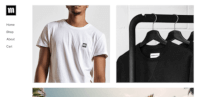 Create your own unique website with customizable templates.