​Starting Monday, December 3, the second book in the Deovolante Space Opera will be on sale for three days at 99 Cents in Kindle Store for three days, then $1.99 for three days. Look for it under Kindle Countdown Deals. In this spoofy tale from the Deovolante Galaxy Space Opera a reformed pirate, a holy person, and crew end up in the Next Universe Over by mistake.

---

The story:
​​Rodan, former misguided pirate, leads an expedition from planet Earth back to the Deovolante Galaxy to re-establish contact with the Oversee, the Deovolante ruling entity, who have disappeared. The return trip is plagued with problems. First and foremost, they discover a mysterious being in the ship's freezer, who shouldn't be there. She is Freya from a Holy Planet that disappeared eons ago. When the expedition arrives back in Deovolante, they discover there is a strange entity pursing them that may be key to the disappearance of the Holy Planet. Rodan and company decide to confront the strange entity at a black hole rendezvous. Unfortunately, their navigator makes a wrong calculation, and they end up in the Next Universe Over.
Powered by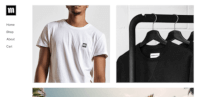 Create your own unique website with customizable templates.