Not everyone would agree with me on this one, but I think it is important for a serious writer to write with the idea of getting published. It makes us stretch, to go out on the limb, stick our necks out and all those other cliches. (Sometimes cliches are the best, aren't they?) With it goes having a daily (week day) practice of writing. Having a set time and a goal for the day. How many words or pages? You get the idea. If I'm writing for publication then I am formatting my work so that if I want to send it out to an agent or editor, it is ready to go. Digital publishing format is a little different. (See post on formatting.) If I'm writing to publish, I start thinking about my readers, the market I'm writing for. I start studying submission guidelines, peruse writer magazines to see who is seeking what, get out the book

Writer's Market

and look up publishers. Now one can write for writing sake, but then one's feet are not to the fire. One can just diddle around endlessly. No, I suggest writing to get published.
Powered by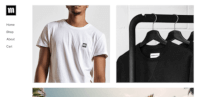 Create your own unique website with customizable templates.